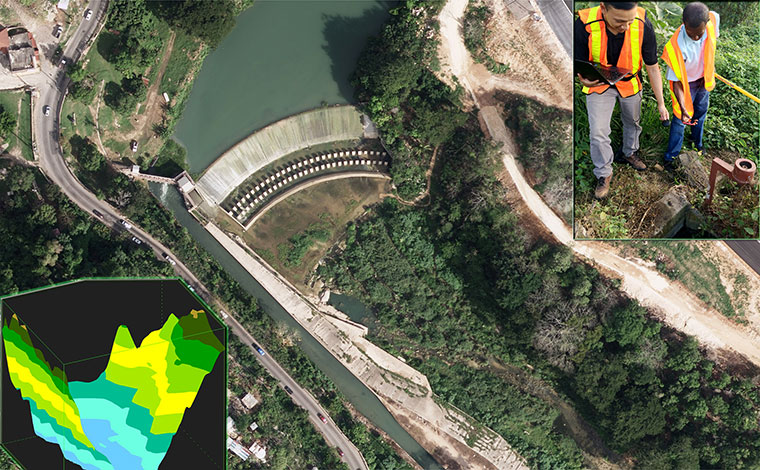 We love it when we have just delivered a successful project to a client. In this case, we conducted a project in the Caribbean for a large resource concern. Specifically, we provided aerial imagery; a control survey, and digital surface models so they can easily plan future infrastructure such as roads and buildings.
We love a challenge and projects like this give us great satisfaction because of the degree of difficulty and the multiplicity of challenges needed to ensure a successful outcome. In this case, negotiations took over 2 years; project definitions changed; we needed to get flight permits for the country in question and organize all phases of field work including surveying control points with the aid of local staff. Flying was also a challenge in that we could only deliver on clear sunny days and these are few and far between in tropical areas, so waiting is a big part of the game.
Finally on the photogrammetric side, determining the most likely "bare earth" surface when the terrain was heavily vegetated proved to be a significant challenge while ensuring client expectations for both budget and content were met. In the end – as the picture shows –this client was very happy with the result.