For the last 33 years, we have always sought to offer our clients the most cost effective aerial survey products and services especially in the area of imaging technology. So, we were the first in Ontario to offer in-house colour printing, one of the first in Canada to offer kinematic GPS and IMU and the first in Canada to purchase a VEXCEL digital frame camera. We are expanding once again and this time into the area of airborne LiDAR with the acquisition of an OPTECH GEMINI system.
As one of the only companies in Canada who can offer simultaneous high density LiDAR and large format digital imagery, we are pleased to announce this new capability and expect to be fully operational by the end of July.
In December of 2012, we conducted a test of simultaneous high resolution digital imagery and low level LiDAR. We are well positioned to offer our clients the most appropriate survey tool for their projects. Furthermore, we are one of the few companies offering LiDAR using our own fleet of five aircraft. This capacity will minimize delays encountered when a LiDAR provider needs to coordinate with a platform provider. We can therefore maintain our standard quick response service on a coast-to-coast basis anywhere in North America.
So, after over 33 years of showing you the iridescent beauty of the earth's surface, we are now getting a bit deeper.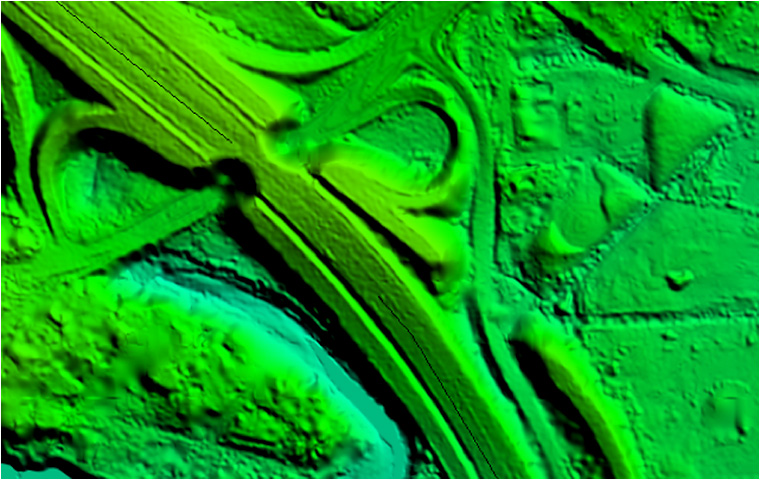 This Digital Elevation Model (DEM) was derived from Vexcel UCX imagery taken at 4.5 cm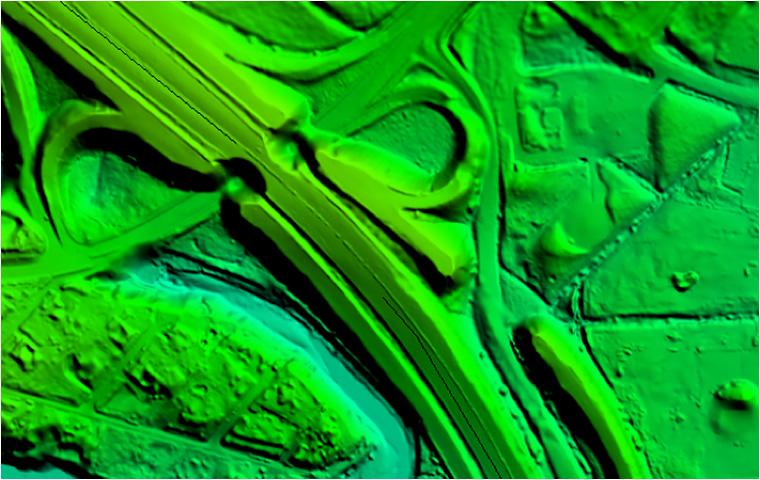 This Digital Elevation Model (DEM) was derived from Riegl LiDAR data. For this test image, the LiDAR sensor was flown simultaneously with the above-mentioned Vexcel UCX.